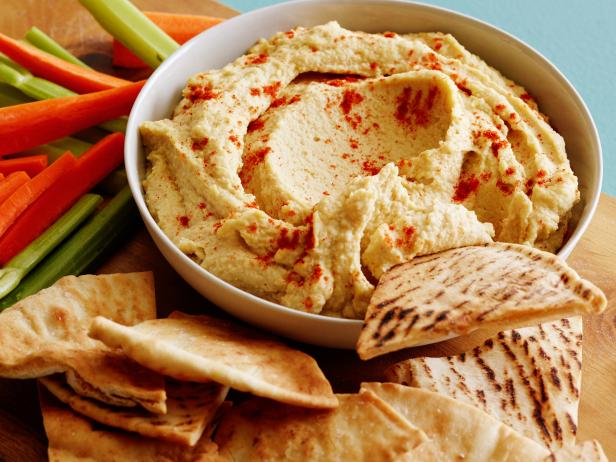 Here is my spicy hummus recipe
Ingredients:
Large can garbanzo beans/chick peas (20 - 25 oz)
2- 3 teaspoons of Tahini (according to taste)
2 - 3 fresh squeezed lemons (use 1 or 2 to start with and then add more (according to taste)
1 teaspoon fresh minced ginger or paste
1 tablespoon fresh minced garlic or paste
Olive oil
Sea salt (to taste)
1 tablespoon cumin seeds
2 - 3 teaspoons of P.H.A.T. Spice
2 teaspoons of crushed red pepper
Paprika for garnish
Recipe:
1. Start by heating up the following ingredients:
Ginger, garlic, red pepper, cumin seeds, and P.H.A.T. Spice
Quick method is to simply combine and fry in a pan with olive oil on low heat for a few minutes until the ingredients get some heat but make sure not to burn the ingredients.
Slow method is to properly roast them in the oven with olive oil and sea salt for about 45 minutes at 300 degrees.
2. Next Drop the chick peas and Tahini in a food processor and turn it on for a minute.
3. Add juice from 1 lemon, a pinch of salt, the heated ingredients from step 1, and 1 tablespoon of olive oil
4. Continue blending in the food processor for a few minutes. This step may take about 10 minutes in total or more depending on what texture you are going for. Frequently stop and taste the mixture. Decide if you want it more tangy (add more lemon juice), or salty. Add more Tahini bit by bit if you want more of that sesame flavor. As you continue to mix add more olive oil as necessary to create a smoother softer texture. Use it sparingly as you don't want the mix to get too oily. At some point you will have the hummus tasting how you want it, and the rest is all about texture. Keep mixing it for a smoother texture. I personally like it a bit on the coarse side.
5. Spoon the hummus into a bowl and garnish it with a bit of olive oil and paprika on top.